GET DICT
Dec 04
[video]
Dec 03
tablet drivers finally broke/ cooldown doodle before bed
I unexpectedly witnessed this ladybug and polka-dot cake annihilation go down in person one day… still a cherished memory (from a character appreciation standpoint (no hate))
Dec 02
For today only (or until I remember to remove the coupon code), you can download my first digital sketchbook for free! Just enter the offer code "happyhalloween". And if you like it, there are three more where it came from. Those aren't free, though. Daddy's gotta eat.
do itttt
I would highly recommend paying him money though, the world needs more Davis
(via emmyc)
Nov 30
impromptu commissions
If you emailed me, I will be emailing you back as I go through the list! Otherwise, commissions are closed for now :) Unless you really want one, in which case, email me and maybe we can work it out.

Since I've had no time to do non-work-related art in a very long time, it would be really fun to have the chance to do it again. So: commissions?
I'm opening slots for b/w full-body sketches, kinda like these, but… better… example 1 | 2 | 3 | 4
(NEW: see "[done]" links below for updated examples, as available)
$25 each, first come-first served in terms of whoever sends their refs and paypal to me first as I email in batches.
// weekend cutoff
amanda [in progress]
cube [soon]
cil and w [soon]
patrick [soon]
amber [soon]
???
You can email me here shingworks(at)gmail(dot)com, please don't send money there, it's not actually my paypal acct~
Thanks for giving me something to do during an otherwise boring and slightly depressing long weekend.
Nov 26
haha
Nov 24
you only lizard once
If I was a lizard, I would be a Western Blue Belly lizard (Sceloporus occidentalis) because they are locals, have sarcastic little bitch faces, are drab on the outside but pimpin' in secret (shiny blue stomachs) and because they like doing pushups.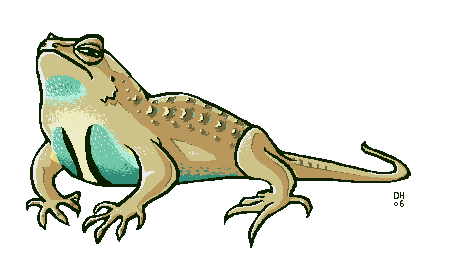 What kind of lizard would you be??
Nov 20
Old inside joke- Zhao loves cake

(sorry-not sorry)
Ah, cake Zhao *nostalgia feelings*
(via n-jay81)
Nov 19
what may still look like insecurity is actually progress!
Nov 14
[video]
Nov 13
I will have two finished Skull Beast masks available tomorrow afternoon! #skull #mask #missmonster
Kinda tough to say something like this, but these masks might be MM's coolest works yet??